Skin Needling aka Fractional Mesotherapy is an advanced skin perfecting treatment that delivers the highest calibre collagen induction therapy to improve skin texture, smooth wrinkles and fine lines while softening scars and pigmentation and strengthen capillary networks. This unique process combines micro needling with Mesotherapy (which is the introduction of various vitamins straight into the skin to enhance their effectiveness).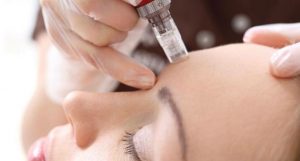 Fractional Mesotherapy is an exciting and natural treatment that dramatically increases the quantity, bioavailability and access of topical treatments and further enhances their absorption for cellular nutrition. Whilst we are not directly injecting products into the skin, this minimally invasive process creates micro-channels in the skin for the enhanced delivery of active ingredients where they will have a cell-regulating function, improving skin appearance, texture and tone.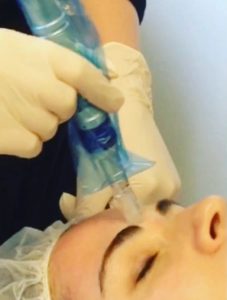 This treatment can be performed for 6-8 weeks apart, perfect a client wanting maximum results.