TINTING
Tinting is a great way to bring life to the face with colouring eyelashes or eyebrows. Eyelash tinting is lovely and relaxing treatment, the tint is applied onto closed eyes and left on for approximately 10-20 if we are doing an eyebrow tint, this is when we would do this, if not we do a hand massage while the lash tint is developing.
Eyebrow tinting is not as simple as putting colour on and taking off, most clients do not require a full colour of the brows. If you look at natural brows, generally the colour is tapered off at the ends and a little lighter at the beginning of the shape so we need to resemble this natural look. Often we may just be colouring the ends, or flickering colour through to give texture or in fact just colouring the whites!
A discussion is so important to know we are on the same page before we start, as it can really enhance the profile, a lot of clients are put off by bad tint jobs and looking like Groucho Marx. Generally if you are new to the treatment, we will start off lighter to ease you in.
BROW HENNA
Brow Henna is different and similar to brow tinting. The idea being that it can stain the skin a little longer than tinting and last longer on the hair.
Henna is a powder that comes from a plant. I mix some drops of mineral water into the powder to make a liquid. This is painted onto the skin and hair 3 times and then left to dry. It's dries very hard and crusty which is quite different to a regular eyebrow tint.
The henna is left on for 10-20 minutes and then taken off with a wet cotton ball. The initial colour is darker and will settle over the next 24 hours.
The after care is to not cleanse the brows area, steer clear of chlorine water.  Anything that is stripping on the skin for as long as you can. If the brows are cleansed the colour may come off the skin but the colour will remain on the hair for longer than the eyebrow tint.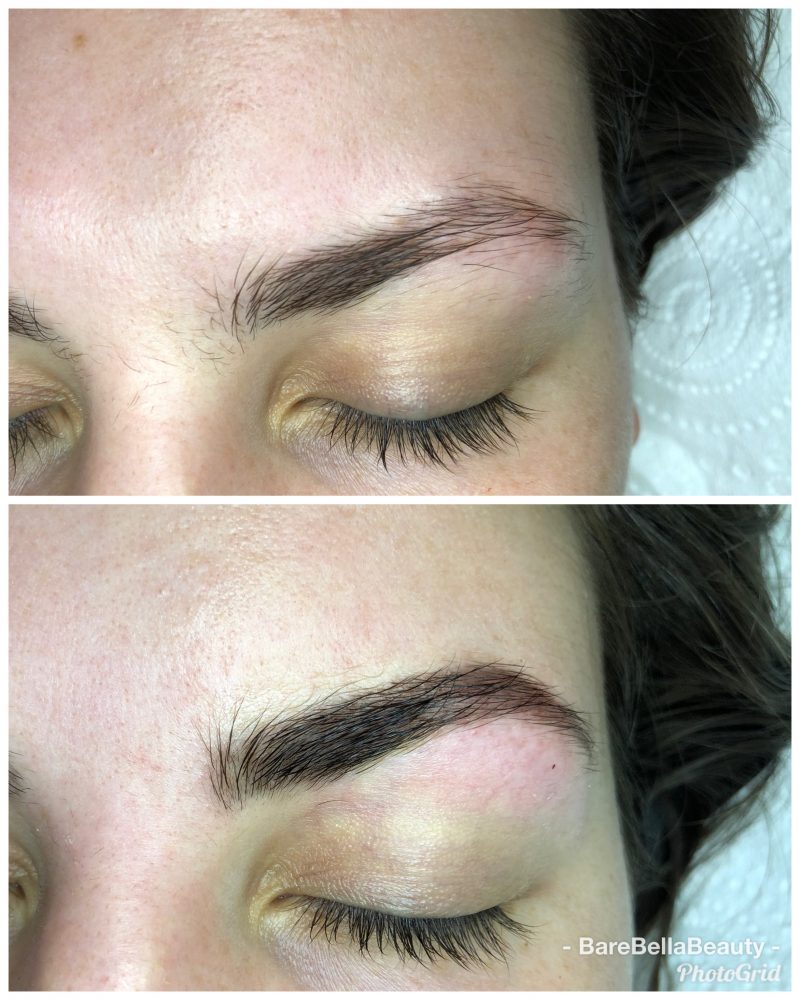 PRICING
Eyebrow Shape $20
Eyebrow Tint $20
Eyelash Tint $35 incl hand massage
Eyelash Tint and Brow Tint $50