The ability of peptides to improve the skin without negative effects sets them apart from other active ingredient.
SYN-AKE is a new anti-wrinkle active compound based on a synthetic tripeptide that mimics the effect of a peptide that is found in the venom of the Temple Viper.
This compound imitates the parts of the venom that block the neuromuscular contractions that cause facial muscle tension, thus relaxing the skin surface.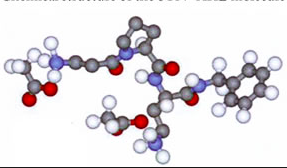 SYN-AKE has excellent skin smoothing properties and reduces the depth of facial wrinkles in just a few days. A study involving 45 volunteers confirmed these results. During this test, the use of SYN-AKE twice daily reduced forehead wrinkles by up to 52% in just 28 days. The in vivo studies dealing with the crow's feet confirmed the efficiency of the product.
Based on a medically and clinically proven blend of AHA, Retinoids, Vitamin C, Peptides, Antioxidant and SPF technology, Cosmedicals including Skinstitut Australian skincare, are not only reliant on a potent percentage of active ingredients but utilise carefully formulated base formulas, encapsulation technology and penetration enhancers to deliver benefits as deep as possible into the skin.
@barebellabeauty
😉