EXPERT REVEAL RETINOL FACE OIL (30ml)
RESURFACES. CLARIFIES. BRIGHTENS.
A SKIN-REFINING TREATMENT OIL TO REFINE, RETEXTURISE & REVITALISE SKIN 
Reveal your skin's best self with this transformative night treatment — also known as our unofficial superhero of the range. Clinically proven to improve skin firmness and elasticity, we consider EXPERT REVEAL Retinol Face Oil skin reform in a bottle; it creates change deep within the skin to correct texture, tone, and clarity while kickstarting Collagen production to soften those signs of the times.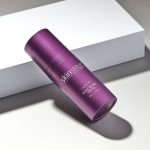 FOR  MOST SKIN TYPES, ESPECIALLY VISIBLE SIGNS OF AGEING , PIGMENTATION, SUN DAMAGE & ACNE SCARRING  
Not eligible for buy3 or buy5 promo
SIGNATURE SUPERPOWERS:
Vitamin A creates change deep within the skin while revitalizing and retexturizing surface texture, tone and radiance; and this highly effected Retinol treatment oil does just that but without the irritation often associated with Vitamin A. In fact, it's super nourishing for a Retinol product.
KEY INGREDIENTS: Retinyl Palmitate, Retinol, Vitamin E, Macadamia Oil
WHY WE LOVE IT:
Proven to deliver a noticeable improvement to the visible signs of pigmentation, acne scarring, breakouts, and premature ageing, EXPERT REVEAL Retinol Face Oil is a true skin-changer

It delivers expert results: 91% of the consumer testing panel agreed that EXPERT REVEAL Retinol Face Oil didn't irritate their skin while 88% agreed that their skin felt softer and more supple
It's a carefully considered oil blend of Retinyl Palmitate and Retinol that's a lightweight, nourishing, and hydrating night-time treatment which

helps to nurture more mature, dry skins

HOW TO USE IT:
Use 4-5 drops every second night on clean, dry skin, avoiding the eye area. For extra hydration, follow with EXPERT RESTORE Niacinamide Replenishing Cream  or your favourite skinstitut moisturiser.
SKINTEL:  When using Vitamin A, skin is likely to be more sun sensitive than usual. Protect your freshly refined skin against UV exposure (including through windows when indoors) with a broad-spectrum sunscreen with a high SPF like skinstitut Age Defence SPF50+. And re-apply regularly to top up your coverage.
TESTIMONIAL:
"The results are AMAZING. My skin feels very smooth and bright."
– Satisfied consumer testing panel member