Can I use Laser Aid for anything other than after laser treatments?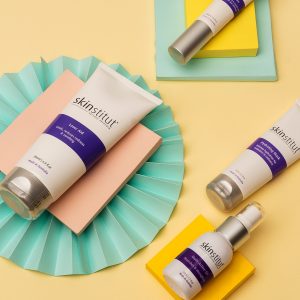 Absolutely, Laser Aid is a multi-tasking product and is suitable for use by the whole family. Sold as a non-steroidal hydrocortisone cream, Laser Aid is not just limited to post laser treatments.
With powerful properties to not only cool and soothe skin but to actually draw heat out of the skin, Laser Aid is recommended for rosacea skins, after microdermabrasion, waxing, and shaving, and it even makes a great mask for acneic skin types due to its anti- inflammatory, antibacterial properties.
Men can try Laser Aid as a pre-shave gel and we have seen wonderful results when used on eczema and dermatitis.
Hot, reactive or sun exposed skin will also benefit from the cooling, soothing, anti-inflammatory effects of Skinstitut's Laser Aid.