1. Deeper cleanse – you know how when you walk out of the hairdressers you think I never achieve this at home, why.. because it's been done professionally. The same is for the skin. The cleanse, exfoliation/steam maybe a microdermabrasion and extractions if need be are never the same as if you were to do at home. Your makeup will also sit better on the skin. Removing regular skin buil;d up reveals a glow and will also help all products get into the skin more easily so making them work better because there's no dead skin in the way – think of the knees and all that dead skin.  #flawless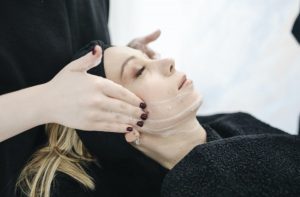 2.Blood circulation – the process move blood flow, lymphatic drainage and great for oxygen flow. This all promotes collagen building, giving you the bounce.  Blood feeds the skin cells, this will also make the skin healthy in appearance and less skin malfunction like acne, pigmentation or redness.
3. Relaxation – It is the side bonus that it is actually very beneficial for our mental health. A big dose of dopamine actually. The relieving of stress and calming benefits are bigger than we think! I often am told I have just relieved the tightness in the jaw. The muscles in the face get extremely tense, like the jaw from teeth grinders, or mouth area, the eye area when you are looking at screen, this also creates neck tension. Consistency with this is definitely key.
4. Skin rejuvenation – The skin renewal process slows down as we age, but regular facials means this is sped up, this means less lines and a constant insta filter without using insta! (or makeup). The skin at the bottom is stimulated to turn over faster which also is HUGELY beneficial for removing acne or pigmentation which is very deep down in the skin.
5. Better skin care routine, it is like a having a PT for the skin. We all need a boost of hwat to do from time to time. Don't feel bad because youy don't do certain things at home, us beauty therapists aare human and fall into this too! But we are there to encourage you, and get you onto the correct ingredients or products for your skin type and conditions.
6. Treat conditions – we can work on things you may want to change, like milia extractions, or capillaries or blackheads, pigmentation, scarring.. This things need regular work so the regular facials helps the work in progress.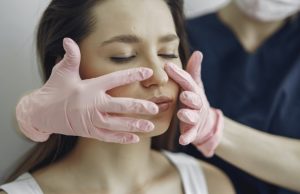 7.Treating yourself boosts your mood so much! It's become a big deal on the socials with posts on Treat Yo self! It's because we get hung up on feeling guilty for doing something for ourselves, but it's actually very good for mental state.
Give me a call to start on a facial journey. Bare Bella Beauty is in Balwyn North on Doncaster Road.
0425765971
See you soon!