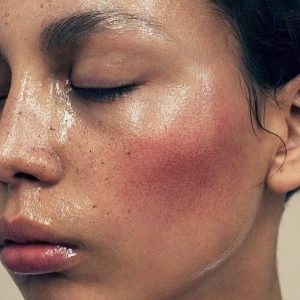 SKIN REDNESS. Maybe you experience some form of redness on the an area of the face for example cheeks, if this is you, don't treat it like the rest of your face. The skins barrier is possibly sensitized or worse impaired, the last thing it needs is to be rubbed and scrubbed. Avoid exfoliating and even try cleansing less in this area, maybe opt for Microbiome Micellar Water which cleanes but will not strip. When applying products be particular with where it goes and pat the products on gently.
Make sure you have plenty of vitamin B3 (Niacinamide) and zinc in your routine because this will reduce inflammation and redness even associated with acne, it will regulate sebum production AND melanin production which protects the skin. So all in all the skins barrier will be better = look better!
Look out for @skinstitut Multi Active Mist which is packed with B3, use it before you put on your favourite serum or before the Enzyme Micro Peel
Also opt for makeup that will add nourishment or healing! Loose minerals with zinc may just be better than your average night cream especially when they only have 4 or 5 ingredients. .
Rosacea is a skin condition which is typically identified with skin redness, click here to have a read about it.  
.
.
.
@skinstitut #redness #skinredness #rosacea #sensitiveskin #skin #skintips #skincare @inikaorganic