Did you know in Australia it's estimated that between 5 – 10% of the population have some type of rosacea (perhaps even more as some milder cases are not reported.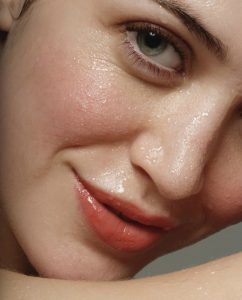 Some of Skinstitut's saviours for redness are:
💓Microbiome Micellar Water
💓Enzyme Micro Peel
💓Rejuvenate 15 Serum
💓Laser Aid
Why?
First of all over cleansing is a problem for rosacea, so while we can have a cleanser in the routine, opting for a gentle Micellar is actually the first thing to use over a cleanser. Rosacea skins still need to turn over but being harsh is not the answer. Enzyme Micro Peel feels like a moisturiser going on but it's actually gentle Pac-Man on your skin (I recommend every second night). Rejuvenate 15 Serum has 15 different botanicals including botanical vitamin A! (I recommend to use alternate nights under Laser Aid and every morning). It's a gentler way of turning the skin over rather than Retinol Serum. Vitamin A is like fertilizer for the skin turning it over from a deep level..  pimples and pigmentation cells and aging skin that is deep gets turned over, meanwhile Enzyme Micro is like the rake with the dead leaves up the top!
Laser Aid is calming and cooling. Can use this as a moisturiser in the morning under SPF and evening over the Rejuvenate 15 Serum
So:
AM:
Micellar Water, Rejuvenate 15, Laser Aid
PM:
Gentle Cleanse x2 Rejuvenate 15, Laser Aid
Alternative night:
Gentle Cleanse x2 Enzyme Micro (on it's own)