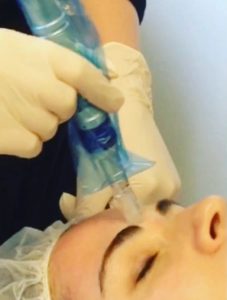 What does Skin Needling do?
Skin Needling is designed to increase collagen production and cell renewal and is effective and safe for most skin types. It has also been shown to improve the appearance of conditions such as
*stretch marks
*skin dehydration
*superficial lines and wrinkles
*pigmented areas, sun spots and uneven skin tone
*scars
*broken capillaries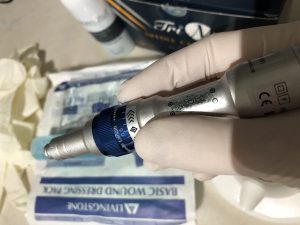 How does it work?
Beginning with a skin consultation, your therapist will assess your skin and determine the appropriate pre and post care and depth of  and serum infusion right for you and your needs. The skin is then cleansed to remove the surface layers of dead skin cells and then prepped.
The next step is the skin needling and serum infusion done simultaneously. These micro-needles create pathways for the infusion of  vitamins and botanicals by penetrating the epidermis and targeting growth factors within the skin like collagen and elastin.  This procedure results in optimal absorption of the serum and stimulates a positive natural response in the skin.
Post after care helps reduce inflammation, improve healing and increases skin rejuvenation. The inflammatory response is also a positive one, the blood carries oxygen, nutrients and vitamins to the skin.
Does it hurt and is there downtime?
The downtime differs between clients, there is some redness experienced for the first few days although mineral make up can be used the next day. The treatment is extremely tolerable, we do apply a numbing cream.
How many treatments will I need?
Skin Needling treatment will differ in the amount required, treatments are every 8 weeks, dependant on your skin concerns and the treatment program recommend by your therapist. Start your skin transformation today.