IPL Hair Removal pre Summer is the perfect treatment where you will not have to worry about hair in between treatments. We recommend approximately 8 treatments for the body and 8+ Maintenance for the face.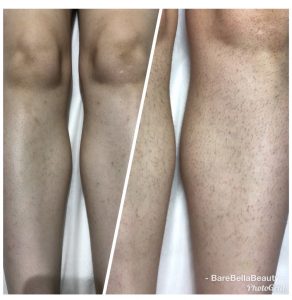 We space the first 4-5 treatments closer together so you will not have hair to deal with in between treatments or even pick up a razor (unlike waxing the hair where you need some growth – IPL does not need to have the hair grown out to treat). Then we space them further apart 6-7 weeks for the last 4 treatments.
Come in to Bare Bella on Doncaster Rd, Balwyn North, to find out how you can have a hair free Summer!