SIGNATURE SUPERPOWERS:
L-Lactic Cleanser is fuelled by just the right concentration of Lactic Acid to exfoliate, decongest, and heal congestion and breakouts without aggravating or irritating the skin. While Lactic Acid is one of the most gentle in the Hydroxy Acid family, it's still a very effective cleansing and exfoliating agent, and a great moisturiser to help rebalance the skin, especially if you're prone to dryness.
KEY INGREDIENTS: L-Lactic Acid, Goji Berry, Seaweed Extract, Vitamins B & E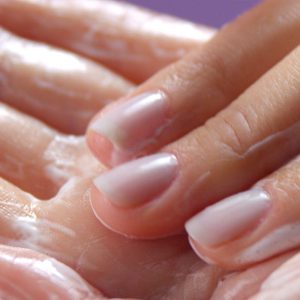 WHY WE LOVE IT:
It suits all skins but is still mild enough for delicate or dry skin

L-Lactic Acid has a gentle exfoliating and decongesting effect while nourishing the skin and locking in moisture at the same time

B Vitamins, an antioxidant-rich superfruit complex, and Vitamin E work in sync to strengthen the skin's integrity

Leaves skin feeling cleansed, hydrated, and nourished
It makes a great step-up from Gentle Cleanser for a more active clean with an exfoliating effect.
HOW TO USE IT:
Morning and night, no matter how tired you are. If you have more sensitive skin, we would suggest using only once a day and alternating with Gentle Cleanser. Work a pea-sized amount between wet hands and lather over face for no more than 30 seconds while avoiding the eye area. Then rinse thoroughly with warm water and gently pat dry before moving onto your serum and/or moisturiser.
L-Lactic Cleanser (200ml)
AN AHA-BASED CLEANSING GEL THAT HYDRATES & NOURISHES ALL SKINS
L-Lactic Cleanser is a deeply hydrating and nourishing cleansing gel that calms any skin type but is especially soothing for delicate, dry skin. Cleansing aside, it also encourages the skin's own natural exfoliation process, known as desquamation. With regular use, skin clarity improves, as does texture and tone.
FOR ALL SKIN TYPES, ESPECIALLY DRY
Contact Bare Bella, a Skinstitut specialist! 0425765971