To see the video, see the link at the bottom of the blog!
Before you start, get your base ready with the INIKA Organic Certified Organic Pure Primer and your favourite 100% Natural INIKA Organic foundation.
Step 1. Frame your face with the Brow Perfector by sweeping the hairs with the long bristles and add definition to the tails of your eyebrows with the short bristles.
Step 2. Using the darker shade of the Baked Mineral Blush Duo in Burnt Peach press the blush all over the eyelids below the crease and blend.
Step 3. Open the Mineral Blush Puff Pot and pat onto the eyelids for added shimmer. Blend with the Vegan Shadow Brush.
Step 4. Apply the Loose Mineral Eyeshadow in Pink Fetish to the inner corners of the eyes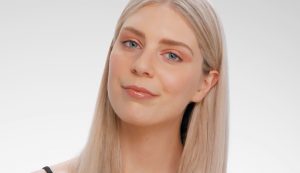 Step 5. Make your eyes pop by enhancing your lashes with the Curvy Lash Vegan Mascara.
Step 6. Warm the Certified Organic Cream Illuminisor in Rose with your finger then patt along the apples of the cheeks
Step 7. Apply the Certified Organic Lipstick Crayon in Pink Nude to the entire lip for a healthy satin finish.
Step 8. Complete your look by adding a glossy shine to your lips with the Certified Organic Lip Serum.
Thanks Inika! Here's the link https://www.inikaorganic.com/au/natural-beauty-hub/rosy-glow/