Do you get breakouts on your back!? This is certainly not uncommon.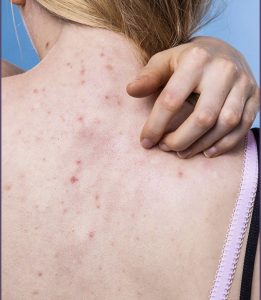 Back facials are a fantastic way to really give the back a thorough cleanse, and also to exfoliate dead skin. It's definitely an area that does not receive enough attention.
During a back facial we will cleanse twice with an array of cleansers by Skinstitut we will get the right one for your skin type. This happens whilst steam is being emitted over the back, then we will exfoliate with a scrub and steam towel this off. There is an option to upgrade to a back peel after the scrub, depending on the condition of the skin we will use an enzyme or hydroxy acid peel which evenly eats up the dead skin. A peel is a lot stronger than just mechanical scrubbing and is recommended for clients with breakouts on the back as manual scrubbing can spread breakouts.
After we have finished the cleansing and exfoliation process we may do some extractions of blackheads, again we can upgrade after the extracions with high frequency treatment, which is a fabulous tried and tested highly antibacterial method of drying out breakouts that have either come to a head or are a blind pimple. This treatment is also available on it's own and can be performed weekly.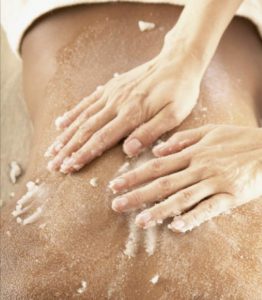 We will then massage a mask on the back to rejuvenate or calm the skin. Sometimes it is preferable to leave out the mask and do more extractions. The mask is steam towelled off and a finishing product will be applied, depending on the oil flow of the skin this may be just an active toner or moisturiser.
A fabulous way to refresh the back skin or even just to pamper yourself for once!!
Give Bare Bella a fall in Balwyn North 0425765971 or book online here!
all pics via Pinterest