If you are using a luxurious and expensive product on the skin and you are not cleansing then you may just be wasting your money which is not the plan! 🙁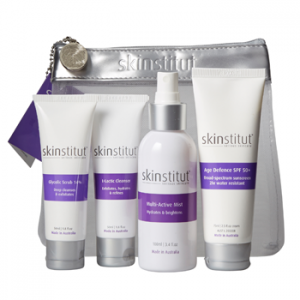 How will the product penetrate the skin, if the pores are blocked? Cleansing and sunblock are the most important steps to a facial routine.
If a client is not great at cleaning the skin this is the one skincare step in their skincare routine, they need to get down first.
I recommend to cleanse once in the morning and twice at night. That's cleanse, facewasher, cleanse, facewasher, dry skin with tissue or clean towel then serum and then moisturizer.
A great idea is to book a microdermabrasion or light peel which will get rid of the haze of dead skin and old oil. But nothing tells you how much build up you have like the Microdermabrasion filter post treatment! It really will surprise you! See below…
An amazing product to use post cleaning (pre moisturiser) morning and night is Skinstituts Rejuv 15, it's even out on the skin pre Skin Needling so to get it right into the epidermis! Here's why!